---
Learn drumming, drum recording & mixing, playing in a band and much more.
I have been playing music in bands and a good stint of deejaying too for about 24 years. But even before then, I remember as a kid and teenager always 'air drumming' and banging out beats on pretty much anything and everything, which I still do to this day. I hear rhythms everywhere in the world, from the metronomic chugga-chugga of a train ride, the pitta-patter of rain on a tin roof to the unorthodox rhythms of bird song. My brain speaks music.
I have always been inclined to the rhythm section of the band and have played bass and drums in bands of various genres: rock, dub, reggae, punk, grunge and metal.
I have been honing my skills as a drummer with my Doom project Cactus Galactic as well as programming drum tracks for us to work with and to share. I am always learning, and this will be the case to my end of days. I love all good music in many genres and have a particular passionate obsession with rock and heavy metal.
My favorite drummers are:
Bill Ward, John Bohnam, Dave Lombardo, Joey Jordison, Niko McBrain, Darkside, Matt Halpern.
Likely so many more have influenced and impressed me, like my own drummer bandmates and even a busker playing bongos on the street!
Based in Rockingham, Western Australia I can take students from the Perth Metro area including Mandurah.
Please contact me to make inquiries and bookings.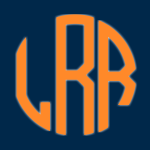 Best Full Stack Music Production Company - Perth
- Awarded by APAC Insider's seventh annual Australian Enterprise Awards -

As a seasoned music producer with 25 years of experience playing bass and drums in bands, recording, and mixing, as well as running a successful record label, I am dedicated to helping you achieve your musical goals. I am committed to providing you with a top-notch professional and rewarding experience, from our first contact to the final release of your record.

With my expertise in mixing and mastering, I can take your songs, EPs, or albums to the next level, enhancing your sound and brand. I am passionate about putting the best into your art, ensuring that your music stands out from the crowd.

You can trust that my services are professional, secure, and reliable so that the best of my time and energy is spent on your music and the mix. Whether you need help with setup, production, revisions, or mastering, I am here to help you succeed. Let's work together to create something amazing!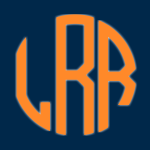 Latest posts by Brett Caporn
(see all)