---
Are you looking for content marketing that doesn't just rank, but actually speaks to people? As an established content marketing professional, I'll help you and your business develop content that people want to find.
No matter the content I'm creating, from that catchy bit of SEO-optimised web copy to the most basic of social media posts, people always come first. Converting readers to customers is no easy feat – but I know it gets a whole lot easier when they're engaged with relevant, informative and easily accessible content.
All my client work and creative pieces are driven by my exceptional knowledge and experience with:
– Strategic SEO and SEM best practice processes and techniques
– Creative and engaging internal and external communications expertise
– Customer journey mapping, customer experience and practical market research skills and how to apply them to written content and comms pieces
Have a question or opportunity you'd like to discuss? I'd love to hear from you! 📝💡
Shoot me a message here, check out my website at coreyhatton.au or leave me an email at hello@coreyhatton.au.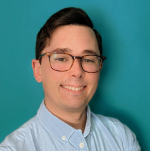 Latest posts by Corey Hatton
(see all)