---
I provide quality editing and proofreading services to writers, social media managers, bloggers and web content managers. Want your work to look professional? I ensure that your grammar, spelling, sentence structure and tone are all on point, and keep your target audience engaged.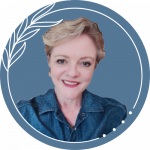 Professional proofreader, providing high-quality services with excellent attention to detail; focusing on grammar, spelling, punctuation, corporate style, voice, and tone.
I am self-motivated and possess excellent communication skills, both spoken and written.I am a proven team leader with over twenty-five years of experience effectively managing teams to achieve goals.
I have previously worked with authors and government departments in the areas of transcripts, internal documents, and promotional campaigns.
My qualifications as a librarian and teacher, working as Head of Library Services, has afforded me opportunities to work with authors, publishers, and digital content providers on a wide variety of projects in the education setting.
I am an excellent communicator and believe that working closely with other professionals helps them to achieve their goals.I give their hard work a final polish and make their work sparkle!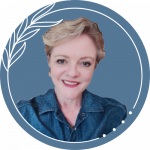 Latest posts by Kylie Everett
(see all)