---
I am a Franco-Australian with a deep appreciation for diverse cultures and a profound commitment to applying my skills to business contexts. Presently, I am also in the process of establishing my own marketing agency in France, dedicated to serving sustainable companies. The pursuit of sustainable growth and the prospect of working with you is a challenge I am eager to embrace.
I thrive on challenges and am ready to combine creativity with meticulousness to craft compelling ads that foster growth for your organization.
In terms of my experience, I bring several years of hands-on expertise in social media advertising, with a focus on platforms like Facebook, Instagram, TikTok, and Snapchat. During my previous role in Paris, I successfully managed approximately a hundred campaigns each month, with a total budget of around $200,000, primarily allocated to Meta platforms. My ability to adapt to varying budgets enabled me to consistently optimize the performance of each campaign. I'm a firm believer in a results-driven approach, and I am committed to continually improving campaign performance.
In recent weeks, I have been on a unique journey, working remotely while traveling across Asia. This endeavor has allowed me to deliver remarkable results for my clients. My first clients have been able to scale their Return On Ad Spend in just a few weeks. I am eager to bring my expertise to your team.
Here's how I can specifically contribute to your organization:
Compelling Ad Creation: I excel at conceptualizing ad campaigns that align with marketing objectives, ensuring they are visually captivating and persuasive. My strength lies in strategy, and I work effectively with creative teams to bring these strategies to life.
Continuous Results Analysis: My data-driven approach allows me to analyze results effectively, identifying campaign issues or opportunities, and making real-time adjustments to enhance outcomes.
Daily Optimization: I've honed my expertise in optimizing campaigns daily, achieving outstanding results, a testament to my proficiency in this area.
Creative Ideas and Persona Understanding: My passion for creative advertising drives me to deeply understand target audiences, generate innovative ideas, and craft compelling ads that resonate with them.
Advertising Configuration Testing: I proactively explore new opportunities for innovative advertising configurations and stay updated on industry regulations and algorithm changes, which are pivotal for campaign success.
As a freelance professional currently based in Tokyo, I am committed to establishing a long-term partnership with your brand, actively contributing to your growth and success. My strong work ethic, seriousness, and attention to detail have consistently earned the approval of my previous employers.
I am confident that my experience, proficiency in the Meta Business Manager platform, and dedication to achieving exceptional results make me an ideal candidate for your team. I eagerly anticipate the opportunity to discuss how I can contribute to your success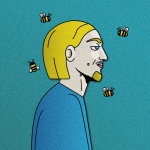 Latest posts by Julien Darmanthe
(see all)