---
I am a brand & web designer from Geelong, Victoria, Australia. After studying for my Bachelor of Visual Communication from 2020-2022, I have decided to start freelancing.
At Dae Dream Studio, my mission is to help female lead small business owners create a captivating aesthetic that will bring in customers for the foreseeable future by providing strategy lead design outcomes and processes.
Why do you need branding and not just a logo? A logo is just some graphics or words on a page; branding is a whole personality!
To have repeat clients or customers in your business, you need to connect with them. This is why all the branding and websites I create are guided by brand strategies specific to your business.
So what are you waiting for? Email me today!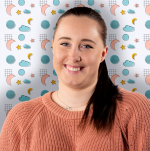 Latest posts by Monique Day
(see all)