---
www.facebook.com/bennywritesfb
https://www.upwork.com/freelancers/bennywrites
I'm your guy for copy that GETS RESULTS.
Don't leave your audience 'thinking about it' because they're NOT THINKING ABOUT YOU AT ALL!
Sorry to break it to you like that, (little rude of me to be honest…)
The truth is you have just a few seconds to grab their attention and hold it, to drive results for your business.
So how do we do THAT?
It's a secret… I'm not giving away the house to someone I just met on the internet.
What do you want your customers to do next? Make a purchase, sign up to an email list, follow your page, request a quote…
We start by understanding the goal. Then…
We lead them on a journey from where they are now…
To the goal we defined above. Easy right?
Curiosity killed the cat, but I'm not writing for cats – Humans love a little mystery, so we'll keep 'em curious and use the core drivers of human psychology to get them hooked on your brand and falling in love with you.
– Copywriting – Product descriptions, marketing materials, email funnels & automation (More sales!)
– Brand Identity – I can strengthen your brand to hit your ideal customers right in the feels through website copy, about us pages & social pages. (More sales!)
– Website Optimisation – Once your messaging is on point, we can work through other tweaks to improve your conversion rate and make your paid marketing strategies more profitable, and more effective. (Yep, more sales!)
More sales, Benny? COUNT ME IN! Shoot me a message to see if we're a good fit.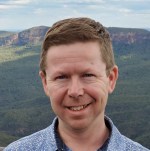 www.facebook.com/bennywritesfb
https://www.upwork.com/freelancers/bennywrites

You've got a great business... but you need more sales.
That's when it's time to call me.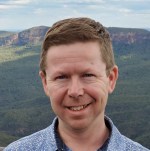 Latest posts by Benny Hooper
(see all)