---
Kathryn Van Kuyk, co-founder, co-CEO and PR Director, Media-Wize is an award-winning public relations consultant who specialises in B2B campaigns, technology and cybersecurity PR, media training and crisis communications.
Media-Wize provides media relations, media training, messaging, crisis and issues management along with video, podcasts, webinars, event hosting and content delivery.
The company is led by a highly regarded and well-known Australian business and cyber technology journalist Anthony Caruana and award winning B2B public relations expert Kathryn Van Kuyk. Our model is based on a partnership of a senior journalist and a senior PR expert combining their 25 years of experience.
Media-Wize offers services tailored to startups through to unicorns and enterprise level organisations. Freelance, project and retainer services include:
– Media relations campaigns
– Media release development and distribution
– Media training – proactive and reactive
– Crisis communications – organisational response, risk identification, development of crisis and incident media relations manuals, media training on key scenarios
– Communication strategy and tactical implementation plans
– Awards – identification and entry copy
– Podcasts
Media-Wize represents Tesserent, Pure Security, Zetaris, Daltrey, CIM, AusCERT, Salto Systems and Everbridge in Australia. We have worked on projects with many clients including Culture Amp, The Secure Board, SugarCRM, CiGen, Lumi.Media, Reconceive, Go Girl, Go For IT, MaxMe , Hodie, Kaspersky, Detexian, Beaker & Flint, Dekko Secure and Capify.
Our culture is distinctive – we challenge the norm and are highly transparent. Unlike other PR freelancers and agencies that charge high fees and down tools as soon as coverage is achieved, leaving many hours of money unused each month, we provide our clients with timesheets and only down tools when the time is used up. We work continuously to maximise results.
Media-Wize's co-founders and co-CEOs are driven by a passion to do things differently. We believe there is a better way and that our results demonstrate our approach works. In everything we do, we disrupt the traditional PR agency model. We are a senior team that is hands-on as account directors. We don't win the work and hand it over to juniors with a couple years of experience to execute.
For more information, please visit: www.media-wize.com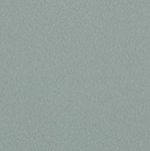 Kathryn Van Kuyk, co-founder, co-CEO and PR Director, Media-Wize is an award-winning public relations consultant who specialises in B2B campaigns for fast-growth technology companies. For over 20 years, Kathryn has focussed on media management, government relations, project management, strategy and stakeholder engagement. She has worked on local and international campaigns that have achieved their goals and won global recognition, including a United Nations award for excellence in public relations. She won 'Best campaign on a small budget' for Code Like a Girl with BENCH PR at the CommsCon Awards 2018. Kathryn holds a B.A. in Journalism from Deakin University.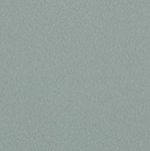 Latest posts by Kathryn Van Kuyk
(see all)