Within the past 5 years, I've noticed a practice that several savvy business people I admire and emulate employ… but no one speaks of it, they just do it. Don't get me wrong – it's not Fight Club – I just noticed a behavioural pattern shared by independent professionals and have finally recognised its value. Especially as a freelancer.
The Business of Freelancing
It's understandable that most freelancers concentrate all their energy on the work. Writers discover the best words for the job. Photographers focus on telling a thousand words in a single image. Programmers develop clean, elegant code. The 'process' by which these jobs are achieved is rarely central to the operation but should fundamentally be factored into the equation.
The business side of your freelance business does require attention otherwise you end up spinning your wheels, covering the same territory, and getting bogged down in repetitive admin. A considered and well-constructed operating procedure will structure, run, and grow your freelance business. It's a way to think through all the key elements. Establishing and automating your processes will give you back time to expand your clientele.
Company Of One
Paul Jarvis, author of Company of One, succinctly describes, "Don't just work in your business, work on your business." Spend one day out of five, or 20% of your time developing the business side of your freelance business: which streamlines your process, makes you look professional, solidifies your own process, and vets clients.
Elementor's Ben Pines hosts a great webinar on Paul's 20+ years of experience: Streamline Your Freelance Business Process in which he shares truly valuable tips on how to nail the business side of your freelancing so that it almost runs itself. Not only will this free up your time on the job but off the job as well.
Keys To A Streamlined Freelance Business Process
Simply put, business plans help you run your business. Paul distills the freelance business process down to 3 key elements:
Client Onboarding
Deposit to Project
Client Offboarding
Each stage has several moving parts and writing a process for each of them sets the client's expectation of your process but most importantly, it maps out how you work. Next time you begin a project, document your exact process step-by-step.
Paul automates several of his freelance business processes. When a potential client clicks Paul's hire link they receive a PDF that communicates the projects he does and doesn't do, his price, some portfolio pieces, and a few testimonials.
This achieves two things: it provides information about Paul's process and it also vets the client. If they can't afford his services, or they need work outside his skillset, then no time is wasted. This document says, I understand you and you understand me.
Paul discovered automating his processes freed up 90% of his time. Mic drop!
Writing your business process truly presents your personal step-by-step guide to how you do business. It gives you the opportunity to discover gaps, omissions, and even errors in your process. Ultimately it will become innate, connecting the freelancer-self to the business-self (and not two separate entities.) It will give clients or colleagues confidence that you have thought through your process end-to-end and that your business acumen is as powerful as your niche.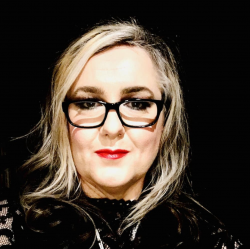 Latest posts by Lisa Comerford
(see all)