It's time to get this show on the road!
Freelancing is going to be a thriving part of the work sector over the next few years, with some of the latest freelancer statistics predicting half the workforce will become freelance in the next five years.
With many initially choosing freelance to escape the 9-5 grind, the next iteration is to escape the home office and spread those digital nomad wings. So what will you need to pack into that suitcase to make sure you can function as a freelancer on the road?
It's a given that you already have your laptop, phone, and luggage locked and loaded because you are a savvy freelancer and traveller. Power, batteries, chargers, adapters!
You also have a steady income stream from established clients and there are a few stamps in your passport. Becoming a digital nomad is an evolution of freelancing. In our experience, we wouldn't put nomading before mastering the freelance lifestyle.
But, as always, you do you: the last thing we want to do is knock your sense of adventure.
Top 10 Travel Gear Essentials for the Freelancing Digital Nomad
1. VPN - Virtual Private Network
A VPN is software that allows you to access the internet through another internet connection, usually in a different location. If you use it for travelling abroad, you can access websites that may be blocked in your current location, so if you're mid-season of your favourite TV show back home, you can still catch it.
Most importantly, if you're using a public WiFi hotspot at an airport or hotel and want to protect your data from prying eyes, this is an easy way of doing so. A VPN gives you peace of mind when using public WiFi because it encrypts the data between your device and wherever it's being sent (the VPN server.) This means no one will be able to see what's coming out of your computer unless they have access to both ends of the line (your computer and server.)
Certain VPNs will also help you find cheap flights and hotels such as purevpn.
2. Local SIM Card for your Phone
Purchasing a local travel sim card is far more cost-effective than paying high roaming charges.
Local prepaid sim cards work best if your itinerary takes you within one country only, whereas, international sim cards are more suitable for people who plan to visit multiple countries during their trip.
You can normally buy a tourist sim for your phone at the airport once you land. (They normally tout you when you walk out the security doors.)
3. External Hard Drive and SD Cards
You should bring an external hard drive (or two) with you. This will ensure that you have copies of all your files in case your laptop or phone gets stolen or broken. It will also give you extra space to store photos, video footage, and music.
Earphones are another essential piece of travel gear for freelancers. They can be used in so many ways: to listen to music, podcasts, audiobooks, movies, and TV shows on your phone or laptop as a way to drown out noise in an airport or maintain your privacy during phone calls. Noises cancelling earphones are the best for planes!
5. Insurance - Travel and Health
Most travel insurance plans cover medical emergencies, trip cancellations, and delays due to weather or mechanical problems with modes of transportation. They may also protect you against lost luggage or theft.
Travel insurers use a variety of factors to determine what the payout will be on claims made by travellers: age, health conditions (if any), and destinations visited during the trip. You should also look at how much coverage each insurer offers so that you can see which one best meets your needs based on where and when you plan on travelling.
Health insurance is important to have on the road, regardless of your profession. The cost of healthcare can be phenomenally prohibitive, especially if you're a freelancer who doesn't have an employer-sponsored health plan.
Make sure you are covered for COVID-19; some destinations require you to be covered as part of entry to their country. You can also get nomad insurance like SafetyWing which you pay on a monthly basis.
Skyscanner is a flight search engine that shows you the cheapest options to fly between two points. If you're flying solo, this means it will find the best deals for one-way flights and direct routes. But even if you are travelling with someone else, using Skyscanner will still allow you to compare prices across multiple airlines so that both of your fares are as cheap as possible.
If you don't know your next destination Best Onward Ticket will be your best friend.
You may be familiar with PayPal as a payment processor, but it's also an excellent way to get paid for freelance work. It allows you to link your bank account (no credit checks) so that clients can pay directly into your bank account. You'll need to provide them with some information about where they should send the payment—your address and a bank routing number—but after that, it's smooth sailing.
You can also use PayPal when shopping online: there are tons of retailers who accept payments through this service, which means no more having to enter your credit card information multiple times every time you make an online purchase. It saves time and effort.
Payze is another online payment processor recommended by digital nomads.
Also, always know your currency exchange rate with Xe Currency.
When it comes to accommodation apps, there's a huge range of options.
Airbnb is the most popular choice for long-term stays because it has so many listings around the world. It's also convenient if you're travelling solo as they offer single rooms or entire homes (though watch out for their recent change in policy—you may not be able to book a private room anymore). If you need help finding accommodations, check out Airbnb's Local Experts Program where people can list their homes or apartments on Airbnb while they're away.
Hostelworld is great for backpackers who want to stay at hostels instead of hotels as it lists over 7 million hostels worldwide; this site also has forums where travellers discuss their experiences staying at these locations before deciding which one would suit them best!
NomadRest will also find you a place for your weary head hotel at reasonable prices.
Agoda and Booking.com come personally recommended by seasoned nomads.
Coworking spaces are a great way to meet people, work with other freelancers, network, and grab a bevvy after a hard day.
NomadList is a website that has an extensive database of places around the world where you can find coworking spaces. It also features reviews from users who have stayed at these locations before, so you can get an idea of what it's like before committing.
iTranslate could help you communicate with your coworkers initially.
TripIt organises your travel plans into one easy-to-access place, notifying you of changes as they happen, such as weather alerts, flight changes, delays, gate information, and baggage fees. Don't wing it, TripIt.
Here are the essentials for any freelancer on the road:
Laptop and phone, anti-theft backpack
VPN
Local/International SIM card
External hard drive, SD card
Earphones
A travel kit for battery packs, chargers, adapters (make sure you have USB-A and USB-C version. Consider a cord with USB-
A on one end and USB-C on the other.)
Travel insurance and health insurance
Skyscanner and Best Onward Ticket
PayPal, Paize and currency exchange app
Accommodation Apps
Coworking spaces like
Nomad List
TripIt or itinerary apps
We are very fortunate to be getting real-time intel from a colleague who is currently working and travelling throughout South-East Asia (in 2023), and so much of this information is taken directly from the personal experience of a digital nomad. Niko recommends the following:
Toiletries and medicines: toiletries can be expensive overseas, stock up on deodorant and toothpaste. Have enough medicine for your journey as it may be hard to acquire overseas or cost a lot more
Document hard copies: Have all your paperwork printed out such as airline tickets, hotel accommodation, tours, entry visas, etc. Have copies of your COVID-19 certificates and passport. Also, take a photo of your passport and important documents, so you have a record on your phone.
GoPro/Drone: Check laws/rules in the destination you are visiting.
Travel Routes: know airport to hotel transport routes (so you're not taken for a ride!)
Sticky notes: they come in handy to cover up any lights shining in the room at night, like the peephole on the door and also to leave a message to housekeeping like "don't turn off the aircon!"
Kindle is best for readers
Smartwatch to count all those steps
Experience is a Great Educator
Don't think we don't know freelancing abroad can be an overwhelming decision to make, so it's important to take your time when deciding on a remote year. Think about how much time you're going to spend in each place and how much money will be spent on accommodation, food, and entertainment. This is such an amazing opportunity – enjoy every moment.
Viva La Digital Nomad!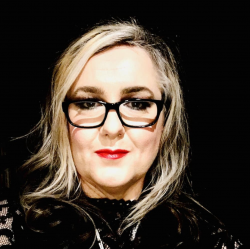 Latest posts by Lisa Comerford
(see all)